In Akihabara, the holy land of vending machines, find crazy machines!
2021.July.1
When walking around Akihabara, you'll notice an enormous number of vending machines. In front of many electronic retail stores you'll find "Gacha Gacha" vending machines that dispense "Gashapon" capsule toys and other items. You can't help but want to turn the lever. It's only in Akihabara, the town of geeks, that you can find such nerdy vending machines mixed in with regular drink vending machines. Here are some of the unforgettable vending machines we encountered during this walk!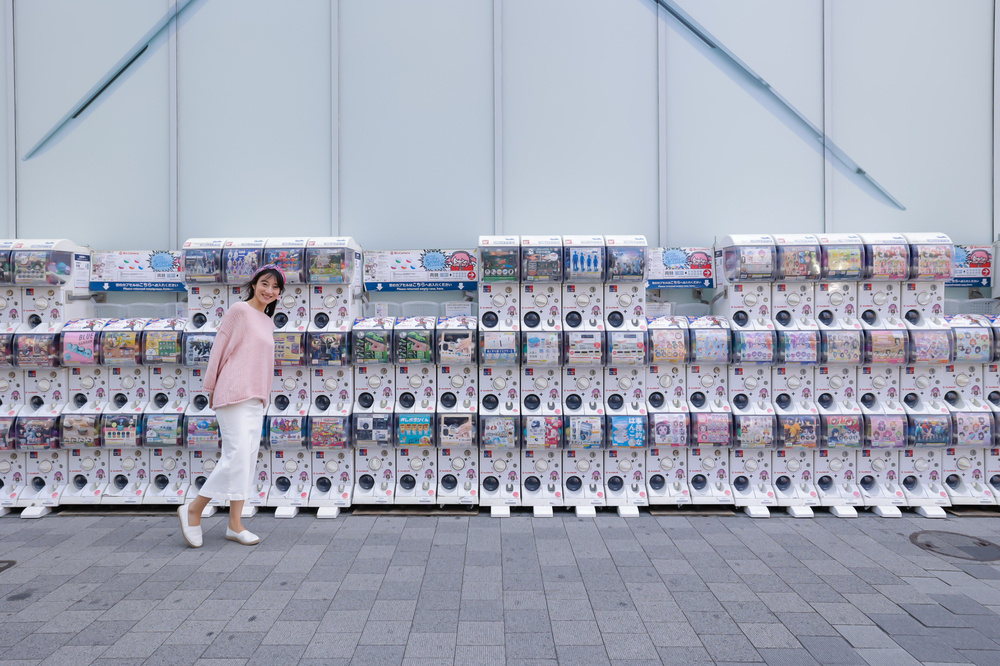 Gacha Gacha machines lined up in front of Bic Camera on Chuo-dori Street.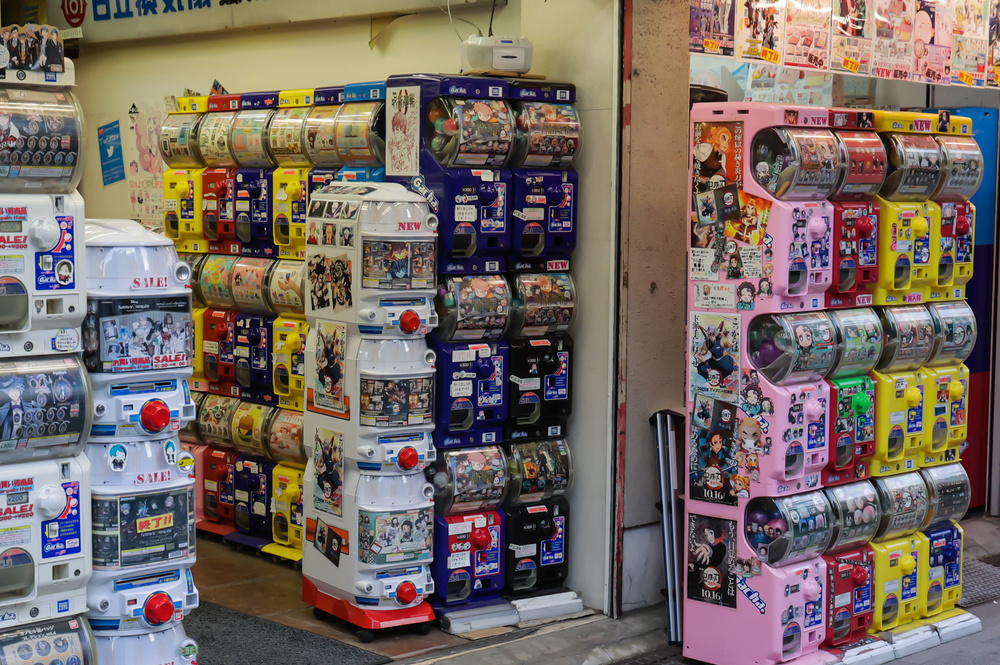 Gacha Gacha of anime characters are very popular.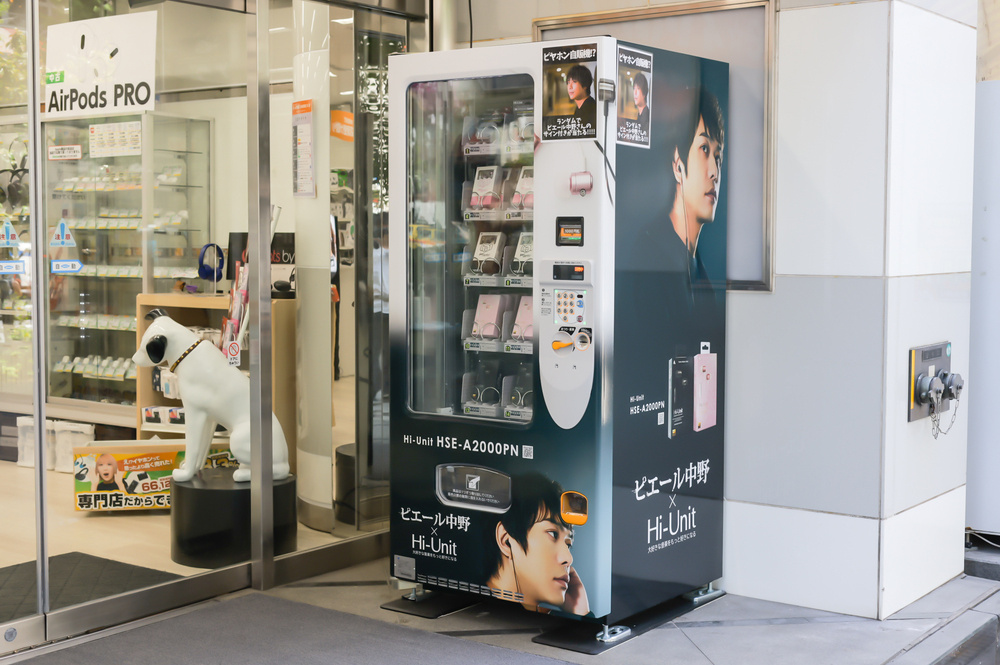 A vending machine for earphones at the e-Earphone store.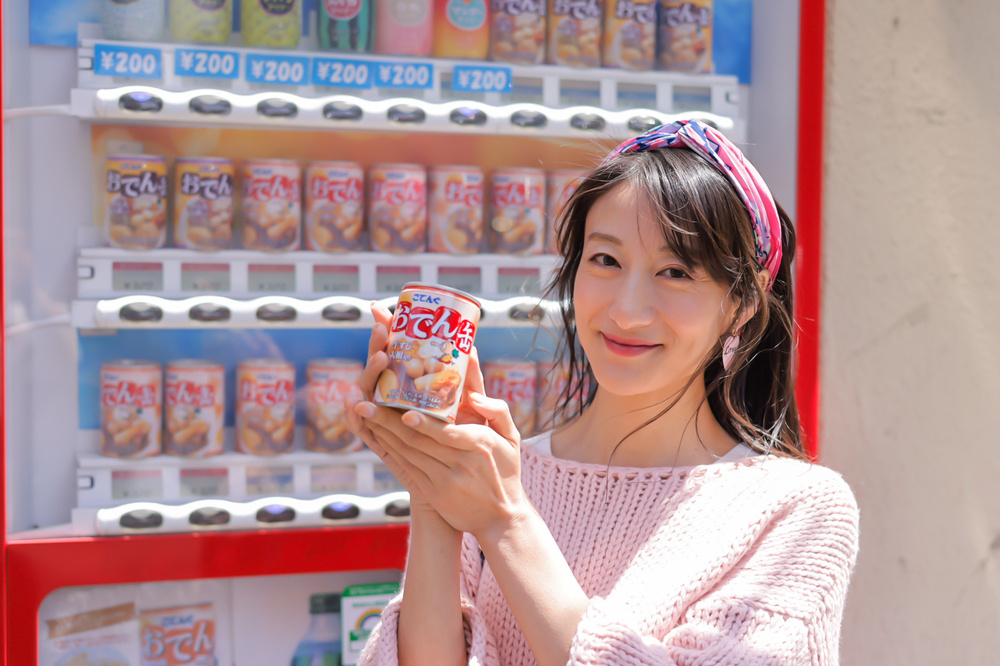 Chichibu Denki started selling canned oden (various ingredients in a light soy-flavored broth) in the early 1990s. You can still buy it from a machine at the former site of Chichibu Denki.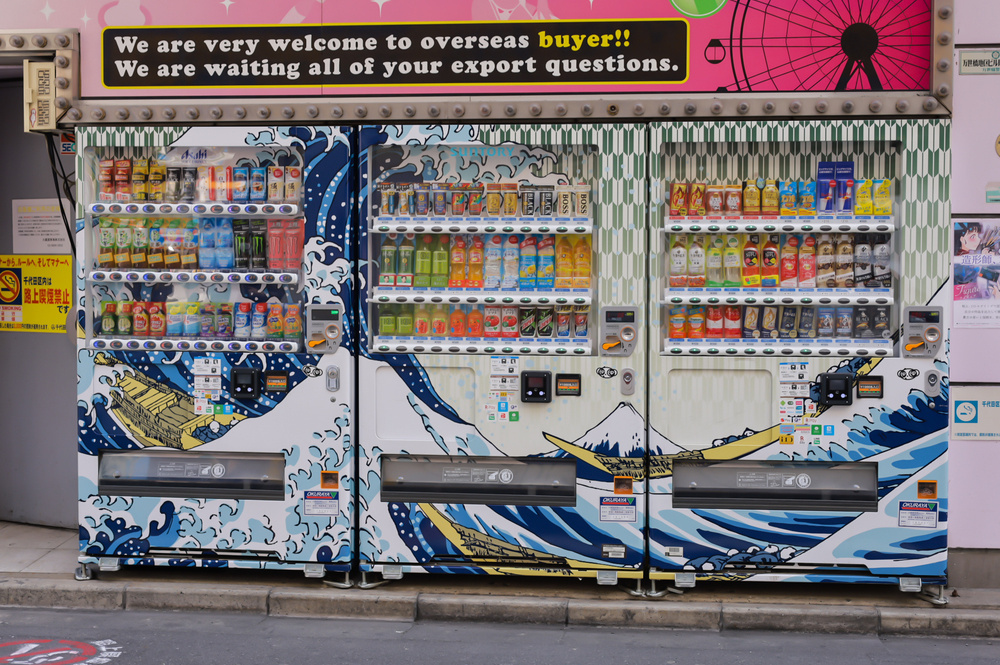 An art machine with ukiyo-e paintings by Katsushika Hokusai.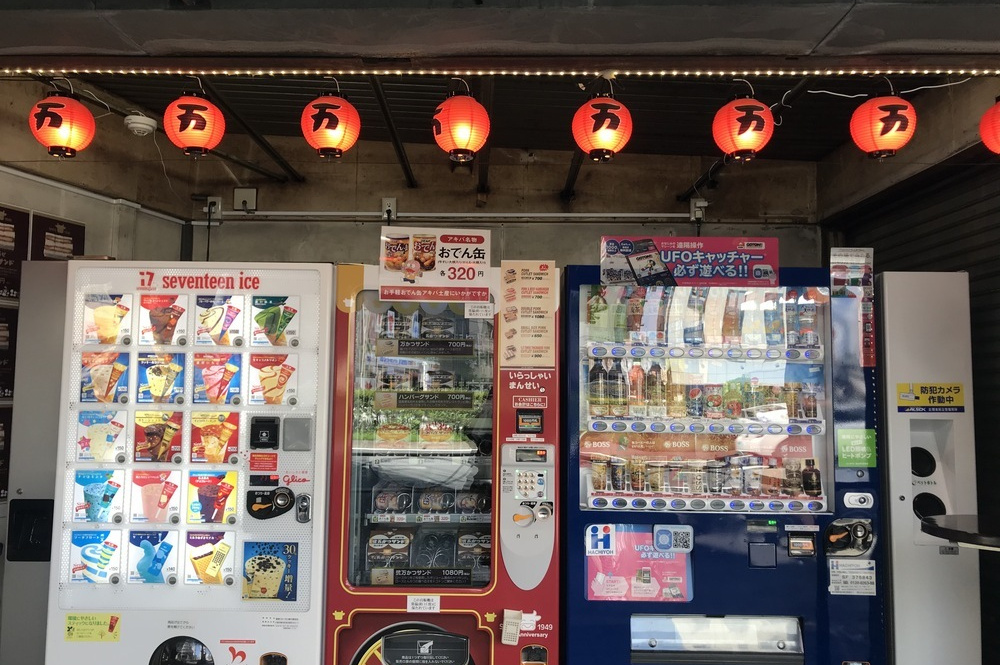 The vending machine corner of the restaurant "Niku no Mansei".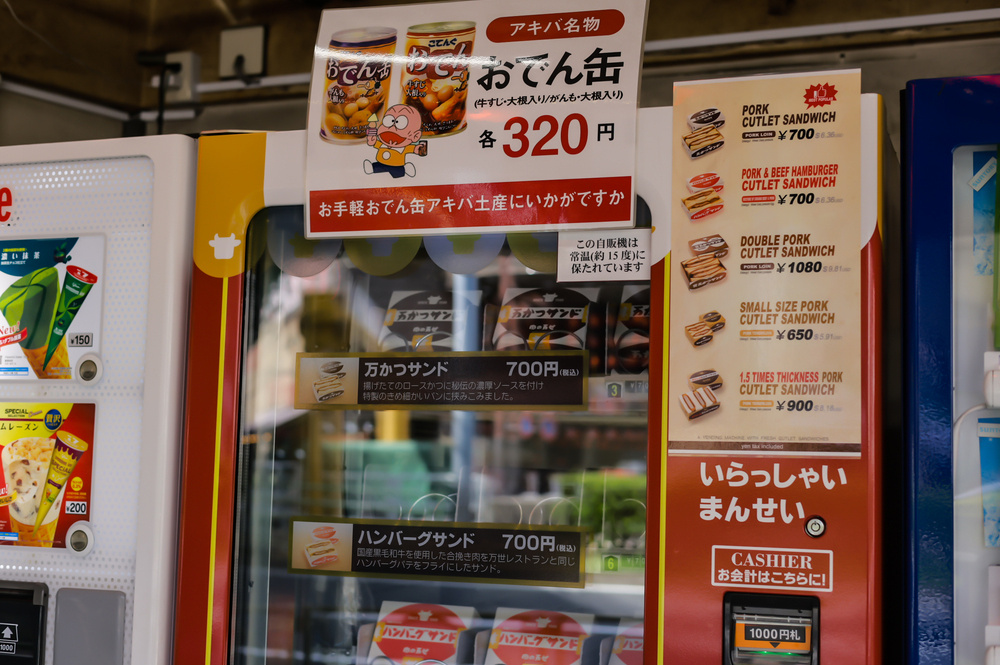 The restaurant's special katsu (pork cutlet) and hamburger sandwiches are excellent.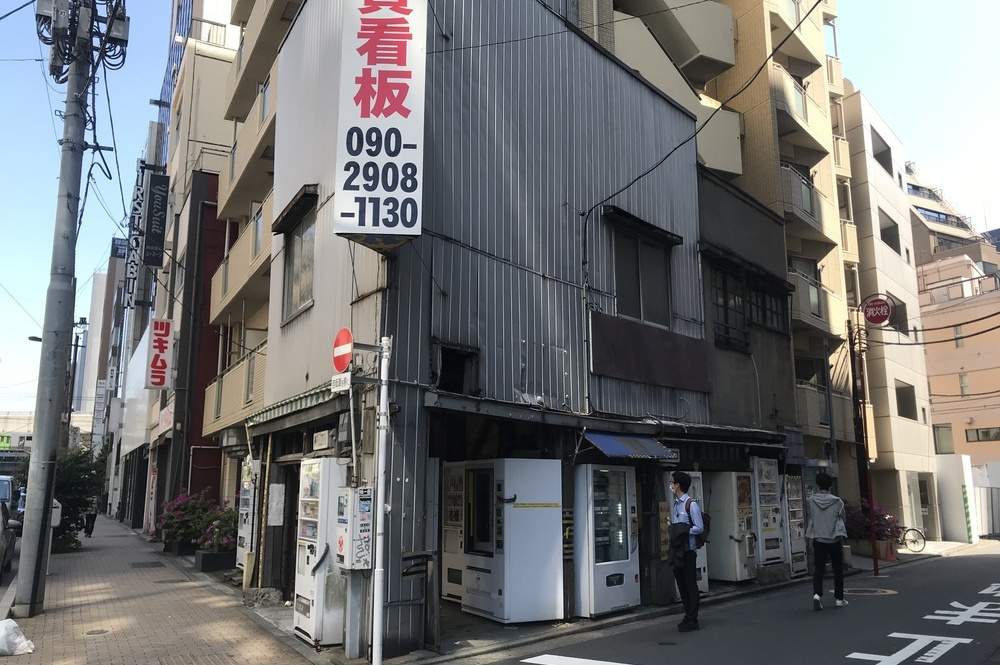 The "scary vending machine corner" near Manseibashi Bridge. Many people come here to see the creepy, chaotic selection of products.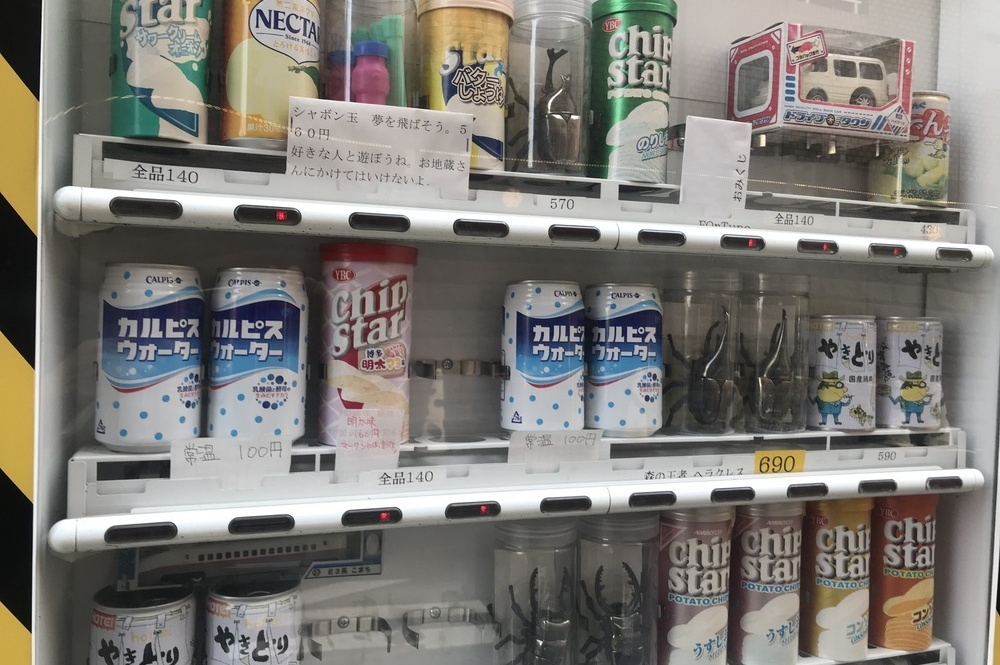 Soap bubbles, beetles, fortunes, and mystery boxes.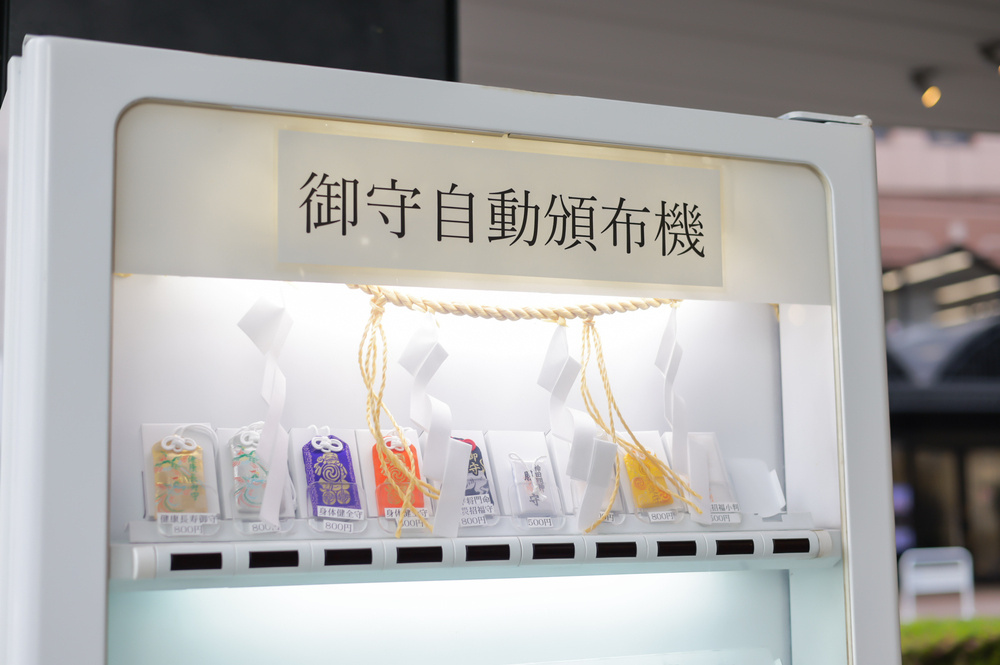 A vending machine for Kanda Shrine charms. You can buy them even when the shrine office is closed.